Engineering Design Consultants in Crofton, MD
For over three decades, Ancona & Associates Inc has offered a full range of engineering design services across the country, including in Maryland, Connecticut, Delaware, and the District of Columbia. We partner with developers and municipal agencies to deliver personalized service and quality solutions. We are committed to excellence in meeting all your design needs.
The Best of Maryland's Engineering Firms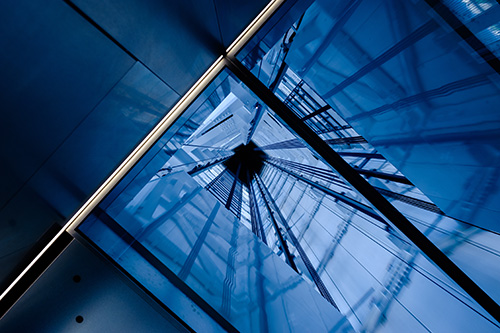 At Ancona & Associates Inc, we know you need high-quality service to meet the demands of your project. That's why we offer reliable, professional engineering consultants for all your design needs. We've been delivering these top services to clients across the country since 1980. Our specialties include multi-story structural engineering and design, restoration construction, custom home design, electrical, mechanical, and plumbing systems engineering, acoustical planning, property assessment, engineering inspections and analysis of existing buildings and building systems and hurricane restoration consulting. Our engineering consultants in Maryland are professionally licensed, with memberships in multiple industry-leading engineering organizations.
We realize your building project requires adherence to many local and national codes. Our engineering consulting firm handles the details to ensure your process is smooth from initial drawings to final completion. We offer drawing development, preparation of final drawings, plan modifications and permit expediting. With three decades of experience, we are fully equipped to ensure your projects meet all requirements and are executed successfully. With total commitment to personalized and professional service, it's easy to see why we are the premier consulting engineers in Maryland. Our long list of satisfied clients has enjoyed the many benefits of trusting Ancona & Associates Inc as one of the top engineering consulting firms, including:
Established in 1980, we offer three decades of industry experience.
Our experts are licensed professionals, with memberships to top industry organizations, including ICC, ASHRAE, NAPA and NCEES.
We offer expertise for adherence to engineering standards and municipal codes.
We work with both municipal agencies and developers to meet a full range of engineering needs.
Our services cover a wide range of structural, architectural, electrical and mechanical systems needs.
Engineering Consulting Companies Working for You
Contact the engineering design consultants at Ancona & Associates Inc today to bring your designs in Crofton, MD to life. We're happy to consult with you about your upcoming project needs.
---
Areas Served
One of the best engineering companies serving the state of Maryland and:
(licensed in all states)
Connecticut
Delaware
District of Columbia
Louisiana
Massachusetts
New Jersey
New York
North Carolina
Ohio
Pennsylvania
Rhode Island
Virginia
West Virginia
More Coming Soon